Thinsulate Fingerless Mitts
£5.00
Product Ref: 00434
www.meanandgreen.com//army/Jack_Pyke/Thinsulate_Fingerless_Mitts/2810/434.html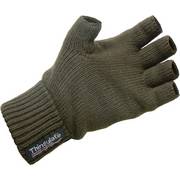 Grade: Civilian Issue - New
Available Colours:

Frequently Asked Questions
Q: What size are theses gloves? And are they warm?
A: These are 'one size fits all' and yes they are warm.
This information was accurate at 12:49am on Wed 1 April 2020 when this page was printed. Please visit www.meanandgreen.com for up-to-date product information and stock availability.
Web: www.meanandgreen.com
Email: ask@meanandgreen.com